About Hotel Srbija
Hotel Srbija, with capacity of 302 rooms (650 beds) is located in Ustanicka street and due to its proximity of the highway, is ideal for storing a large number of groups passing through. Completely renovated in 2005, provides a feeling of comfort and convenience.
Four conference rooms, in total area of 400m2, are the basis for organiying all kinds of conferences, business meetings, banquets and celebrations. Hotel restaurant with capacity of 380 seats, is located on the 18th floor of the hotel and offers a superb view of the entire city and it's a perfect place to start the day with breakfast from our recognizable buffet.
View Gallery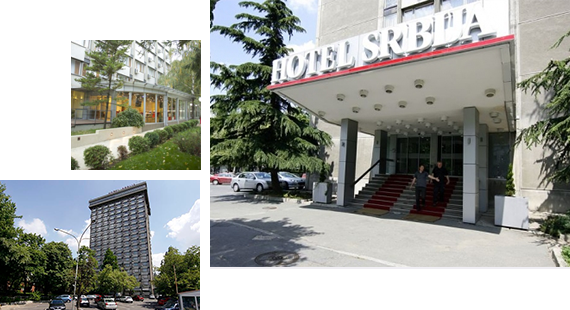 Come to Serbia to be in ''Srbija''
Nearby there is a sports center "Šumice", making this hotel an ideal choice for reciving sports groups and the organization of sports events. Hotel ''Srbija'' is especialy known for its a la carte BG restaurant with 180 seats, which is definitely one of the best places to relax in spring and summer days.
Professional service, quality food, friendly staff, functional rooms, experience in organiying receipt of a large number of tourists and good connections to the city center, makes us as a prime coice and selection of tour operators and sport associations.